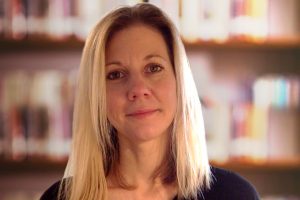 Welcome to Helen's Counselling. My name is Helen Martin-Smith, I have an FdSc in Counselling from the University of Gloucestershire and I am a member of the British Association of Counsellors and Psychotherapists (BACP). I offer one-to-one, integrative counselling in Bristol, Bath and surrounding areas.
PERSON-CENTERED
Integrative Counselling
I am an Integrative counsellor, which means I have learnt about different approaches and theories in order to respond to what you bring to our sessions. We all experience life in different ways, and for this reason I feel it is important to work with your individuality in a way that will suit you.
The core of my work is the Person-Centred approach which means I believe that each of us has the ability to change and grow towards our own potential. By striving to offer unconditional positive regard, empathy and honesty, I hope to create a place where you feel able to talk freely, without judgement or criticism, where we can work together with whatever issues you bring in order for us both to gain more understanding of your feelings and actions.
Counselling gives the opportunity to pause, reflect, breath, understand, and listen to yourself. This opportunity can be very rare in todays hectic and chaotic world.
WHAT TO EXPECT
Your Appointment
Regular counselling offers you the time and space to explore past and present experiences, and the thoughts and feelings that are important to you.
Each session will last one hour. The amount of sessions you can have is open ended, which gives you the freedom to explore your issues without restriction.
We will work in 6-week blocks so that you always know what you are committing to. Each session costs £40 and payment is taken before the session.
I have experience working with emotional struggles and personal difficulties, such as, low mood, depression, anxiety, relationship issues, abuse, pregnancy problems, stress, bereavement and life changes.
As a requirement of the BACP I receive regular supervision from a highly qualified, experienced practitioner. Supervision supports my work by helping me to understand the therapeutic process that is being experienced in the sessions. This enables me to work with ethical awareness and to the highest possible standard.
If you would like to make an initial enquiry, please fill out the contact form below and I will reply in strictest confidence.
Or, if you prefer, you can contact me on the following number: 07866 107 856. If I cannot take your call, please leave a message and I will respond as soon as I can.
I look forward to hearing from you.